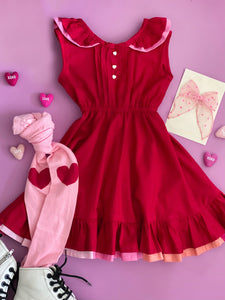 Dress in classic silhouette with circular skirt. Super fresh and light in 100% cotton fabric in red. Super cute details such as heart buttons and border in different shades of pink make this model extra special. Beautiful and classic.
Does not include accessories.
Handmade in Yucatan, Mexico.
Everything is made to order. Please allow 2 weeks for the preparation of the product.
Everything is made to order TAT 2 weeks