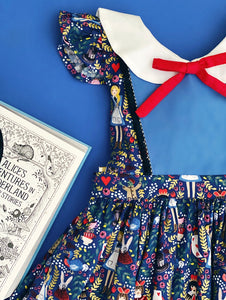 Dress in a classic apron silhouette with pockets on the skirt and a bow at the back. Beautiful detail on the chest and Peter Pan style neck. 100% cotton fabric in colorful print of clouds and rainbows make it comfortable and fresh. Your little one will love it.
Handmade in Yucatan, Mexico.
Please allow 2 weeks for the preparation of the product.
Does not include accessories.
Everything is made to order TAT 2 weeks