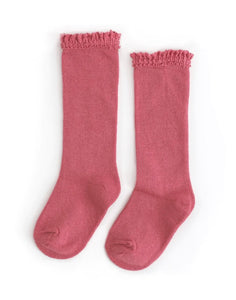 High socks with lace detail in deep pink, the perfect complement for any Autumn outfit.
76% cotton / 22% polyester / 2% spandex
Imported
Product ready for shipment. Please allow 2-3 days for the shipment to be made
Ready to ship item. Please consider 2-3 days for item to be shipped.